Description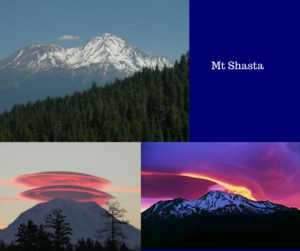 Mt. Shasta Lemurian Family Sacred Site Tour And Activation – May 20, 2018
Note: This tour is exclusively for participants in the May 18 & 19 seminar at Mt Shasta, California.
Important: You will have to have your own transportation for this tour.
Length of Tour and Energy Exchange
This is a one-day tour.
The energy exchange for this tour is $111.00 – Seminar Special $44.40
SACRED CEREMONY AND ACTIVATION ON MOUNT SHASTA WITH RANDALL MONK
SUNDAY, MAY 20, 2018 ** ABUNDANCE EXCHANGE: $44.40
TIME: 10:00 AM TO 4 PM ** ONE AND A HALF HOUR LUNCH: 1:00 PM TO 2:30 PM
 JOIN RANDALL MONK, MEMORY SEED ACTIVATOR, ON A JOURNEY TO SACRED LOCATIONS ON MAGICAL MT SHASTA WHERE WE WILL SPEND TIME IN MEDITATION AND SACRED CEREMONY BURYING ASCENSION COLUMN OF LIGHT STONES.
WATCH THIS VIDEO AND SEE EMPIRICAL EVIDENCE OF THE POWERFUL RESULTS PRODUCED BY BURYING THESE STONES WITH INTENTION:
YOU WILL ALSO RECEIVE A MEMORY SEED ACTIVATION IF YOU HAVE NOT ALREADY DONE SO. IF YOU HAVE ALREADY RECEIVED AN ACTIVATION YOU WILL RECEIVE AN ACTIVATION BOOST.
I recommend wearing layers of clothing. May is normally mild at Mt Shasta. However, since Shasta City is at 3600 feet (1097 meters) and Mt Shasta is even higher weather conditions are subject to change. As you know weather is unpredictable.
Mount Shasta weather during the month of May is characterized by rising daily high temperatures, with daily highs from 64°F (18 C) to 71°F (22 C) over the course of the month, and rarely exceeding 84°F (29 C) or dropping below 50°F (10 C).
You can see the current Mt Shasta weather here or here: HTTPS://WEATHER.COM/WEATHER/TENDAY/L/96067:4:US 
We will be in nature, sitting on boulders or on the ground at times, so I suggest that you bring something to sit on if you need to sit on the ground or bring a folding chair if you like.
You will need to have your own transportation so bring your vehicle. If we go off the paved roads it's best to have an SUV or a vehicle with high ground clearance.
I recommend that you make your reservation early. You will be provided with several lodging options after registration. The seminar will be held at the LINK"https://mountshastaresort.com/"Mt. Shasta Resort. You can book your reservations there if you like. The Shasta Starr Ranch is a B&B that's very close to the Mt Shasta Resort so that's another option. More lodging options will be provided after you register.
Please bring water, a smile, layered clothing, and a snack if you like for the Mt Shasta Tour. We will spend the day on Mt Shasta participating in a sacred ceremony with an hour and a half break for lunch.
Click here to register for day one of the seminars.