Sale!
MT. SHASTA LEMURIAN FAMILY SACRED SITE TOUR AND ACTIVATION-SEPTEMBER 2023
Description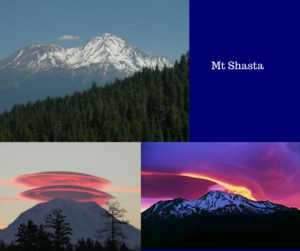 Mt. Shasta Lemurian Family Sacred Site Tour And Personal Activation – September 25 & 26, 2023
Note: All tour participants will be required to sign a release of liability form. 
Important:  You will have to have your own transportation for this tour. An AWD vehicle with high ground clearance is recommended. We will leave from the shopping center parking lot behind the Black Bear Restaurant (not the Black Bear parking lot) in front of the Mt. Shasta Movie Theater, by the Tesla charging station. There is also a Rays Food Place in the shopping center where you can purchase snacks to take with you on tour. 
Recommended reading: Activating the Memory Seed Atoms of the Future.
Length of Tour and Energy Exchange
This is a two-day tour.
The energy exchange for this tour is discounted from $333.00 to $165.00
SACRED CEREMONY AND PERSONAL ACTIVATION ON MOUNT SHASTA WITH RANDALL MONK
MONDAY, AUGUST 29 & TUESDAY AUGUST 30
TIME: 9:00 AM TO 4 PM **  LUNCH: 12:00 PM TO 2:00 PM
 JOIN RANDALL MONK, PRIME MEMORY SEED ACTIVATOR, ON A JOURNEY TO SACRED LOCATIONS ON MAGICAL MT SHASTA WHERE WE WILL SPEND TIME IN MEDITATION AND SACRED CEREMONY BURYING ASCENSION COLUMN OF LIGHT STONES.
WATCH THIS VIDEO AND SEE EMPIRICAL EVIDENCE OF THE POWERFUL RESULTS PRODUCED BY BURYING THESE STONES WITH INTENTION:
YOU WILL ALSO RECEIVE A PERSONAL MEMORY SEED ACTIVATION IF YOU HAVE NOT ALREADY DONE SO. IF YOU HAVE ALREADY RECEIVED AN ACTIVATION YOU WILL RECEIVE AN ACTIVATION BOOST TO THE NEXT LEVEL.
I recommend wearing layers of clothing.  August is normally mild (hot at midday) at Mt Shasta. However, since Shasta City is at 3600 feet (1097 meters) and Mt Shasta is even higher weather conditions are subject to change. As you know weather is unpredictable.
You can see the current Mt Shasta weather here or here: HTTPS://WEATHER.COM/WEATHER/TENDAY/L/96067:4:US 
We will be in nature, sitting on boulders or on the ground at times, so I suggest that you bring something to sit on if you need to sit on the ground or bring a folding chair if you like. Walking sticks can be helpful as well. I always give participants the option of staying behind to meditate if one of the hikes is too challenging for you. 
You will need to have your own transportation so bring your vehicle. If we go off the paved roads it's best to have an SUV or a vehicle with high ground clearance. 
Please bring water, a smile, layered clothing, and a snack if you like for the Mt Shasta Tour. We will spend 2 days on Mt Shasta participating in a sacred ceremony with a two-hour break for lunch in town.
REFUND POLICY: BEFORE AUGUST 25, 2023: FULL REFUND – MINUS 30% PROCESSING FEE. NO REFUNDS AFTER AUGUST 25, 2023.
Some Mt. Shasta Area Lodging Options
Various Mt. Shasta Lodging Options with Guest Ratings:
http://www.tripadvisor.com/Hotels-g32755-Mount_Shasta_California-Hotels.html 
Mount Shasta Resort: https://mountshastaresort.com/
1000 Siskiyou Lake Boulevard
Mount Shasta, CA 96067
(800) 958-3363
(530) 926-3030
Shasta Ranch B&B: http://mountshastabedandbreakfast.com/
1008 W A Barr Rd. Mt Shasta, CA 96067
Phones Answered From
9:30am until 9pm Daily
530.926.3870
The Cold Creek Inn & Suites: http://www.coldcreekinn.com/
724 N Mt. Shasta Boulevard, Mount Shasta, CA
800-292-9421
530-926-9851
Best Western Tree House Motor: http://bestwesterncalifornia.com/hotels/best-western-plus-tree-house
111 Morgan Way, Mt. Shasta, California 96067
530-926-3101
1-800-545-7164
Hi-Lo Motel and RV Park (15-20 minute drive to Mt. Shasta): http://www.sisdevco.com/motel.html
79 S. Weed Blvd., Weed, CA 96094
530-938-2731
Airports
The nearest local airport is Redding, which is about a one-hour drive North up the I5 to Shasta. Redding is a small local airport and flights are limited.
The Medford, Oregon is a very good choice and only about a 2-hour drive South to Mt Shasta on the I5.
The Nearest International airport is Sacramento, which is approximately a 4-hour drive North up the I5 to Mt Shasta.
There is also an international airport at Reno, Nevada, which is also about a 4.5-hour drive to Mt Shasta.
The San Francisco airport is about a 5-6 hour drive.