Description
STAR*QUEST & TIMELY GUIDANCE STAR*QUEST & TIMELY GUIDANCE
ARCHANGEL MICHAEL * RONNA / SACRED SCRIBE
LORD MELCHIZEDEK * RANDALL MONK / MEMORY SEED ACTIVATOR 
A CLARION CALL
SHASTA LEMURIAN SOUL FAMILY REUNION
ACTIVATING THE NEW DIVINE BLUEPRINT FOR THE AGE OF AQUARIUS
SHASTA RESORT * SISKIYOU MEETING ROOM
1000 SISKIYOU LAKE BLVD. * MT. SHASTA, CA.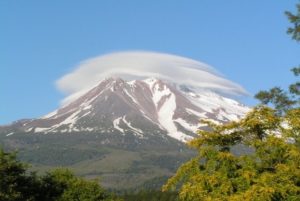 BEFORE THE DEVASTATING DELUGE THAT SANK THE GREAT CONTINENT OF LEMURIA, THE LEADERS OF THE  FEW SOUL GROUP UNITS WHO COULD STILL COMMUNICATE WITH THEIR GUARDIANS, WERE TOLD TO TAKE THEIR PEOPLE AND LEAVE BEFORE THE CATACLYSM. SOME GROUPS MIGRATED TO WHAT IS NOW KNOWN AS THE JAPANESE ISLANDS; SOME GROUPS WENT TO MEXICO AND SOUTH AMERICA, AND OTHERS TO AUSTRALIA.  OTHER GROUPS MIGRATED TO THE NORTH–WESTERN AREA OF WHAT IS NOW THE USA TO MT. SHASTA, CALIFORNIA TO THE GREAT INNER EARTH CITY OF TELOS. OVER MANY AGES, THE MANY LEMURIAN GROUPS OF 144 STARSEED SOULS SLOWLY BEGAN TO INCARNATE INTO MANY DIFFERENT SUB-ROOT RACES. IT IS NOW TIME FOR US TO BE REUNITED IN THE PLACE WHERE IT ALL BEGAN FOR US: MT. SHASTA AND TELOS. IF YOU FEEL A YEARNING TO ATTEND THIS GATHERING: YOU ARE ONE OF US!
ARCHANGEL MICHAEL * RONNA / SACRED SCRIBE
LORD MELCHIZEDEK * RANDALL MONK / MEMORY SEED ACTIVATOR 
**BECOMING A SELF-MASTER:  TESTS * CHALLENGES * OPPORTUNITIES **
**LEARNING TO LIVE IN A FIFTH-DIMENSIONAL ENVIRONMENT.
**OUR NEW DIVINE BLUEPRINTS FOR THE NEW AGE ARE NOW BEING REVEALED.
**FINE-TUNING OUR SPIRITUAL AWARENESS.
**NEW INFORMATION ABOUT OUR BODY ELEMENTAL ** OUR CONSTANT COMPANION.
Great crystalline structures were strategically placed deep within the Earth's surface when it was first formed. These great clustered spires contain the Divine Blueprint programmed by our Father/Mother God for each sub-cycle of the seven great Cosmic Ages.
Our Earth, humanity and all sentient Beings are now integrating and processing the refined frequencies of the Five Higher Rays of Galactic consciousness. The blueprints for Seven Rays of God Consciousness, for our solar system, have also been upgraded to incorporate the first three sub-levels of our Fifth-Dimensional consciousness. Just as we, the STARSEED Light workers, have been consciously activating the semi-dormant crystalline structures and the Violet Flames in the great earthly caverns for many years now – the time has come for us to begin the process of activating the CRYSTALLINE MEMORY SEED ATOM programming for Galactic consciousness, which is contained within these great sentient crystal structures. 
We, as STARSEEDS, were also programmed with MEMORY SEED ATOMS within our SACRED HEART and SACRED MIND. Some of us have gradually been activating these precious Seed Atoms over time, and have been actively performing the service of "activating the MEMORY SEED ATOMS for those who are ready and also for the Earth," without even knowing it.  However, as Light workers, it is now time for this process to be understood and actively used by all of us: with intention.  
                                                                                                                                                                Forever Love and angel blessings, RONNA 
Randall and Ronna will share with you some of the inspired information we have received over this past year. Archangel Michael has given us in-depth information about the Divine Mission we, as a STARSEED SOUL GROUP, were given long, long ago before we came into this Sub-universal experience.  He begins with end times of our incarnation into the Third LEMURIAN ROOT RACE. He gives us a brief overview of our journey down through the ages in preparation for this time: the culmination of our Divine Mission for this Era. We are now being given an opportunity to complete our destiny: We, the Light Worker / STARSEED have been preparing to integrate and radiate the maximum amount of Creator Light, via the encoded Memory Seed Atoms within our Diamond Core God Cell. We would love for you to share this most amazing experience with us if your Soul-self nudges you to do so. 
                                                                                                                                    Waves of Love/Light and angel blessings, Ronna and Randall
** REFUND POLICY: BEFORE MARCH 15, 2018: FULL REFUND – MINUS $50 PROCESSING FEE.
AFTER MARCH 15, 2018:  NO REFUNDS ** (Our space is limited * Reserve your seat early)
Click here to register for day one.
Click here to register for the Mt Shasta Tour.