INTUITIVE GUIDANCE READING WITH RANDALL MONK
Most people schedule an intuitive session with questions about a relationship, finances, health, their life purpose, and/or how to access their own intuitive guidance.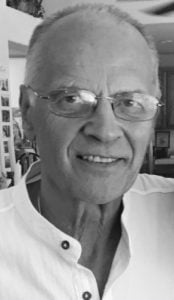 ABOUT RANDALL
Randall Monk has been studying psychic development and providing intuitive readings and guidance since 1997. He is an international teacher of self-improvement, metaphysics, and spiritual development.  Randall has been studying subjects of this nature since the early 1970s and teaching them since 2007. He co-authored Accelerated Psychic Development with Pamela Shelly.  He is the author of Life Mastery Tools for The Age of Ascension.  He also co-authored the Becoming an Alpha Master audio program with Ronna Herman Vezane and helps people discover their life purpose, manage life's challenges and manifest their dreams, among other things, via webinars, workshops, and private sessions.  
PRIOR TO YOUR SESSION
You will be asked to provide your birthdate, your name at birth, and your current name. I also request that you provide 3-5 questions that you would like to have answered during your session.
Please book your appointment a minimum of 72 hours prior to your session and return the questionnaire 48 hours or more prior to your appointment. Private sessions will be conducted via telephone, Skype, Zoom or some other online format.
Your session will last for 60-minutes with an energy exchange of $222 $144.
CLICK HERE TO ARRANGE YOUR PRIVATE SESSION.