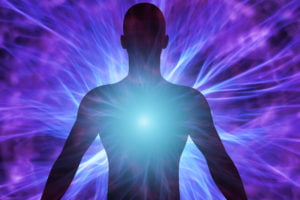 Everything vibrates – everything.  Our thoughts vibrate, sending signals that are matched and sent back to us in the form of experiences. These experiences indicate what kind of signals we are sending. Our present situation reveals the nature of our thoughts – our current frequency. Of course, as sovereign beings we are capable of consciously changing our thoughts at will, which in turn changes our vibration.
Along with our experiences, the people we encounter also indicate what energies we are broadcasting. Are they nice, pleasant people? The nature of your experiences provide further signs. Would the majority of the events in your life be considered mainly positive or mainly negative?
As we change our thoughts, we change our experiences.  Our conversations indicate the character of our thoughts.  What is the typical tone of a conversation with a friend, a family member, or a stranger? Are you more likely to talk about the benefits of the weather or the problems with it? Are you more likely to notice the good in someone or what you don't like about them? Are you prone to harmful gossip about relatives, friends, and neighbors, or are you more likely to speak highly of them, or at least refrain from disparaging remarks about them?
We draw to us what we focus on. The more we place our attention on the good in others and the benefits within the events of our life, the more we draw pleasant experiences into our lives.  All events, whether we label them good or bad, positive or negative, have life-enhancing opportunities within them. How we react to what happens to us is far more important than what actually happens to us.
Our world becomes a better place as we focus on the good around us, within us and within others. Experiencing good fortune is a natural way of being; the more we notice our good fortune and give thanks for it the more it blossoms – like a flower in the sunshine.
The Universe always says "Yes" to what we are sending out in the form of energy, and we can easily see what we are sending out by the people and events in our life. What is your energy signature telling the Universe?
If you don't like what you see around you, it can be changed one thought at a time. Thoughts that are combined with feelings are the most powerful and have the most effect. Positive thoughts with good feelings will have a positive effect on your life, and by the same token, negative thoughts with negative feelings (hate, envy, jealousy, and fear, for example) will have a negative effect on your life.
We are all creators creating our life experiences via our thoughts, feelings, and beliefs.
What is your energy signature telling the Universe to provide for you?
Be joyful, embrace life and thrive!
With love,
Randall
©2017 –  Posting on websites is permitted as long as the information is not altered, excerpted or added to, and credit of authorship, including my name and website, is given. This information may be published in journals, magazines or public print with permission.  Randall T. Monk, www.TimelyGuidance.com